For every work of poetry or fiction that makes its way into your hands, there are many others in various states of completion (although "incompletion" might be the more appropriate word.) One such project, my young adult fantasy novel, Worlds Apart, rests solely on my shoulders, while others, like a short story compendium designed to raise funds for a ministry working among the homeless, will be a partnership with other authors.
Recently, I posted a teaser image for yet another project that I'm growing increasingly excited about and, though it's still just in its infancy, I wanted to write a little about both the sTory and my partner in the project, Jason Webb. If you don't know Jason but find that his name sounds familiar, it's because he contributed an image to my 2011 release, I Am A Broken House, and created some amazing illustrations for my horror short story, Underneath. But for you to understand what makes this new project so exciting for me, we need to take a look at the past…at two teenage boys spending their Saturday afternoon creating original comic book characters.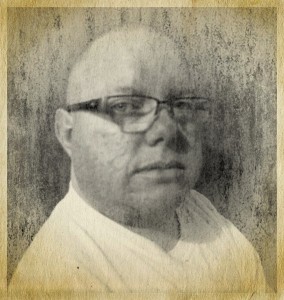 I officially met Jason Webb in the 6th gRade after making the move from the Dallas/Ft. Worth area to Healdton, Oklahoma, a small oil boom town that had survived past the "boom" to give roughly 2500 souls a single stop light and a place to call home. We didn't truly become friends, though, until high school when I was homeschooled (a very controversial decision back then) and Jason was attending Healdton High School. By then, we had quite a lot in common: our faith, many of our friends, and—of course—our love of comics.
We approached our passion for comics from different angles. Jason wAs always an artist, so visual storytelling was bound to appeal to him. I was always a writer, so I loved the wild characters and fate-of-the-world type storytelling that comics offered. While Jason was drawn deeper into comics by artists like Jim Lee, I was being pulled into the elaborate continuity of Chris Claremont. As it so happened, that meant we were both reading a lot of X-men comics back then.
As we geeked out together over our shared hobby, we began to dream of working in comics and becoming the next Claremont and Lee. We would get together at his place or mine and create new characters—an entire new universe of characters—and develoP future storylines and plots. Like any good collaborative duo, the more we worked together the more we played to each other's strengths and learned new tricks. Before long, I was influencing the art side of character creation (though I never had the skills to actually draw them) and Jason was co-creating rich back stories for our characters. Looking back on my teens—a time overflowing with great friendships and spiritual enrichment—I consider those moments among some of the most joyful.
Now, all these years later (though the exact number of those years shall not ever be revealed for the sake of my ego,) Jason and I have both exPressed a longing to once more feel that rush of collaborative creativity and the joy that comes with it. The problem was that we weren't sure what to do about that longing. Although we both are still fairly passionate about comics, neither of us works in the industry and we're too old and ornery to try and navigate the rough waters of indie comic publishing. So, I finally decided to ask Jason to step out of his artistic comfort zone and co-write a book with me.
In the comics world, artists that turn to writing are a dime a dozen and, frankly, most of them need to stick with what they do best. Jason, on the other hand, had recently sent me an 8 page comic book story to edit for that short story compendium I previously mentioned. I really wasn't sure what to expect, you know? I had the awful thought that I might be faced with the unenviable task of telling my dear friend to go back to the drawing board…in the most literal sense of the phrase. Then, I read it. I won't lie and say that it was perfect and didn't get a single note from my editor brain, but it was solid, cohesive and clever. In just 8 pages, he told a story that I could actually see playing out in my mind's eyE. Once I realized that, although it might not be his forte, his writing chops were solid and his imagination was as sharp as ever, I couldn't wait to ask him to partner with me on something new. As soon as he agreed to give it a try, the wheels began turning and the project tentatively titled Orchard Circle began taking shape.
Now, Jason has a day job and lives a good 200 miles north of my place, so it's not like we can just meet for pizza and stay up until all hours brainstorming. We text a lot. A LOT, A LOT, A LOT. That first morning, as I battled my kids for the prize of my sanity and Jason worked at his job hundreds of miles away, we came up with the basics of our story before I was even fully caffeinated. It all clicked together that fast, as if those two teenagers had been released from cold storage and hadn't missed a beat in all that time apart.
The cast for our story is huge. There are 18 houses on the street called Orchard Circle and 17 of them are occupied. Each resident plays a part in our tale and each one needed to have a personality and back story uniquely their own. We split up the work. Jason took half the residents and I took the other half anD, as we began to discover who the players in our drama were to be, the plot began to deepen.
Normally, of course, I create my cast of characters on my own—and I love that—but you wouldn't believe how refreshing it is to get emails from Jason with character backgrounds and physical descriptions. He zigs when I would have zagged. He turns stereotypes upside down and brings characteristics and flaws to those people that I would never have thought of and I bring a few that would've escaped him. His mind is beautifully different from my own and it is bringing such an energy and freshness to this work. Even as we finalize characters and plot threads, I've begun writing the narrative and I am truly excited each time I sit down at the keyboard. I may be co-writing this work, but I'm as anxious to see how it all ends as I hope our readers will be.
As I write this, I have no idea how long it will take for Orchard Circle to reach your hands. Jason and I have discussed releasing it as a serialized novel, dropping two chapters at a time in eBook form until the story is told and then releasing the complete story in book form , but that could certainly change as the whole story begins to take shape. I'm always hesitant to talk about projects so far in advance because plans change and release schedules get rearranged or put on hold with changes to the budget. But I'm passionate about what I do and especially passionate about partnering with my dear friend to bring you a story I could never have written on my own and—well—I was just bursting at the seams to tell you about it. Fiction is great. Good fiction is even better. But fiction forged in the warm hearth of friendship? Well, that may be the best yet. I honestly feel like, if no one ever even sees Orchard Circle (that won't happen, but still,) it will have been well worth the journey…because I will have made it with such a dear friend.
All my best,
J. Patrick Lemarr
P.S. Would you like a sneak peek at Orchard Circle? Your wish is my command. Oh, and don't get "trapped" looking for the password, it should stick out nice and bold in this very thread.