I've spent the last few days bombarding social media with information about my two new chapbooks: "How The Story Ends" and "Pearl Dandy." The idea, of course, is to let as many people as I can know that a) these works exist, b) they're both reasonably priced (thanks to the digital-only format,) and c) once someone purchases the PDF/link, they are free to email or PM copies to friends and family that might appreciate it. It's that last point that, in spite of being part of my last blog post, is easily missed. Thus, I thought I'd take a few minutes to explain.
While I thoroughly enjoy making a buck or two here and there for my poetry, I realize that the market for poetry is relatively small one compared to, say, the popular fiction of a King or a Koontz, a Patterson or Grisham. I'm never going to write a book of poetry that gets me the MacBook Pro I so desperately need. And that's okay. Whether it's through poetry or fiction, I enjoy telling stories. If tomorrow I was to lose both hands to a rabid, digit-hungry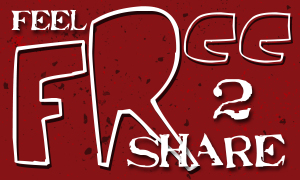 weasel, I would still find a way to tell you a story. It's who I am. The whole point is to be true to who I am and trust that, God willing, goodness will come of it whether or not I ever sell well. Plus, there's something about poetry that connects with us differently than fiction. It's immediate and often raw. It tugs at parts of us that fiction might not.
With all that in mind, I decided that "protecting" my poetry with DRM would be defeating some of the purpose I have for writing. That isn't to say I will never do such a thing, but this work felt like something I wanted to share for more than profit. So, when you spend $1.49 for "How The Story Ends" or "Pearl Dandy," or just $2.00 for both, you receive a DRM-free PDF and a shareable link to the entire chapbook(s) on Issuu. While I ask that you not share it with EVERYONE (say, via Facebook, Twitter, or the like,) I WANT YOU TO SHARE IT via email or PM. Find a poem that makes you laugh or says something to you and share it to see what someone else thinks. Start a conversation…or an argument. Bond with someone over poetry…your love of it, your hatred of it, or even how full of it the writer seems to be. 🙂 I don't care. It's YOURS. Share it.
Will I lose money? Maybe, but I doubt it. And, hey, the next time I release a paperback, those you share with might decide to lay some money down to own it. You never know. So, buy it, share it, and discuss it. I want you to. Do you believe me? Would it help if I said that it's FREE TO SHARE in all caps, bolded and in a different color? I hope so, because that looks ridiculous.
Happy Reading,
J. Patrick Lemarr
P.S. If you are feeling especially friendly, you could always buy your friend (or your mom, because she puts up with a lot from you) a copy of my paperback "I Am A Broken House." I put it on sale for just $10 (reg. $13.99) and included the two new chapbooks FREE with your purchase.