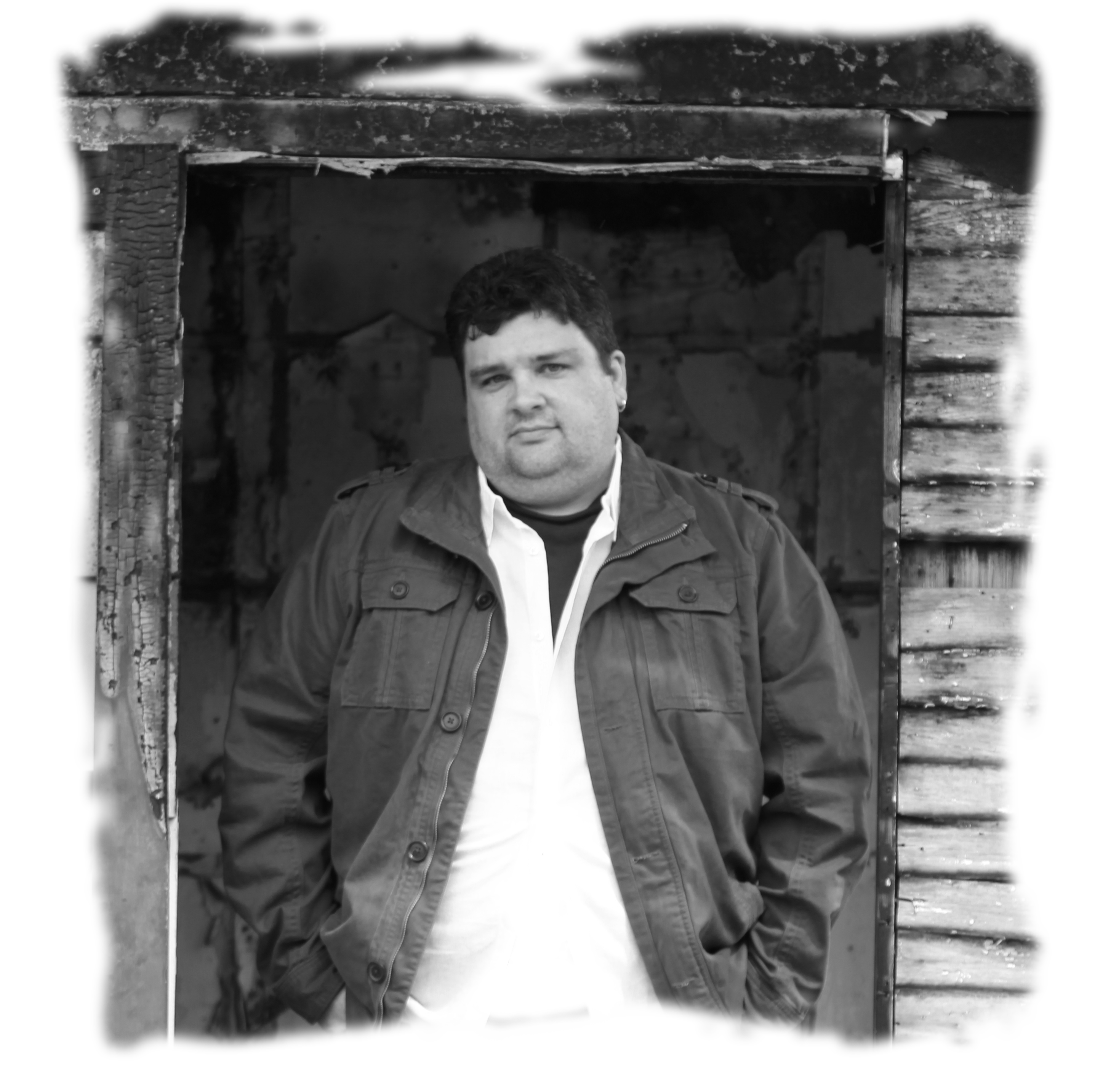 J. PATRICK LEMARR, author, minister, poet, and educator, lives in the Dallas/Ft. Worth metroplex with his wife, Heidi, and his three children. He currently works as a stay-at-home dad for the younger two kids, spending many of his off hours crafting his latest work of poetry or fiction.
Jeff, as his friends call him, has written music reviews for (the now defunct) Infuze Magazine and frequently contributed poetry and artwork to their ezine. In 2005, his poem "Her Angels Pack Away Her Things" was featured in their publication Infuze Magazine: Best of 2005 Short Stories and Poetry. 2005 also saw the first draft of his novel, Worlds Apart, featured as a serialized novel on their website. He was the only non-staff member honored to have his work serialized through their site. Reader response was overwhelmingly positive.
In late 2005, Lemarr published a book of poetry and short fiction called Fallen. It is currently out of print.
His latest book, 2011's I Am A Broken House, is a collection of poetry written over what the author calls "six of the most hellishly trying years" of his life. Filled to the brim with tales of broken people, mixed with honest accounts of his own sorrow, I Am A Broken House reminds us that there is a beauty in our brokenness. It speaks of those hardest of times, but also of the grace we receive through our families, our friends and our faith.
I Am A Broken House is available exclusively from Write Crowd Publishing.
What Others Have Said About The Writings of J. Patrick Lemarr:
"J. Patrick Lemarr has a command of language and a direct line into the human soul that, frankly, makes me envious. His insights are profound, his words are meticulously chosen…" Robin Parrish – Author of "Relentless", "Fearless," and "Merciless" (Books 1-3 of "The Dominion Trilogy,) "Offworld", and "The Nightmare." Bethany House Publications www.robinparrish.com
"J. Patrick Lemarr is a remarkable writer. His style is unique, but it is the substance of his writing that sets him apart. Lemarr sees things most of us don't, and then, with skillful pen, shows us exactly what he sees. I find his writing mentally stimulating, emotionally invigorating, and spiritually uplifting… This is a fresh voice and a unique perspective… and long overdue." D. Gene Strother– Author of "The Preacher's Kid," iUniverse www.genestrother.com